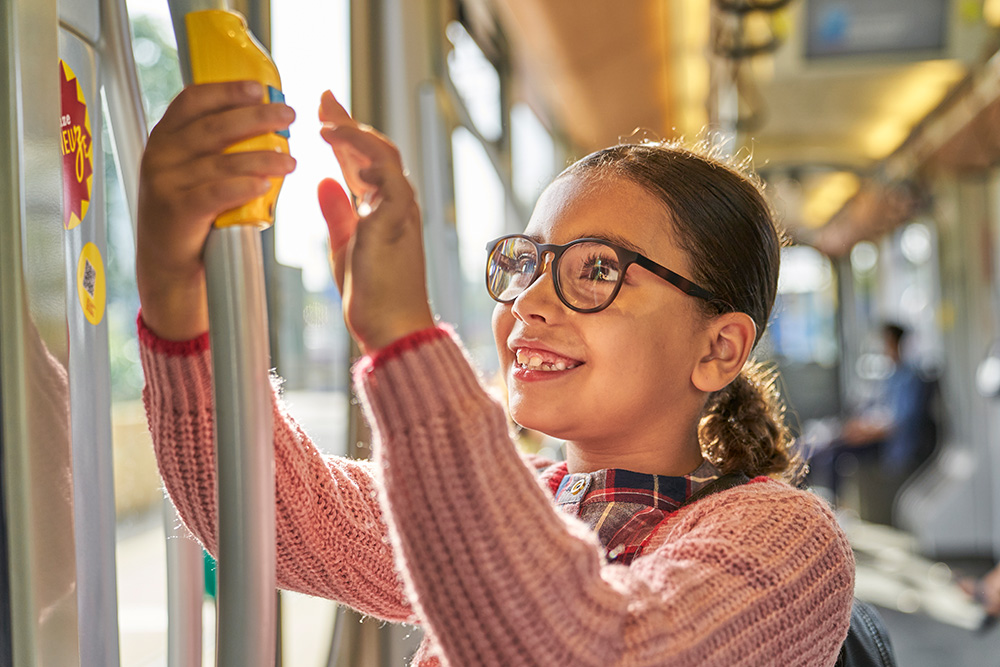 STIB considerate to the well-being of young people
More than ever during the pandemic, it was important for STIB to continue to support the various partners with which it works to implement social cohesion initiatives among young people. The objective was to maintain contact and help and support them in their academic and/or personal difficulties.
In 2021, meetings between young people from the non-profit organisation Centrum West and STIB employees with inspiring profiles were organised. In July 2021, a mural was unveiled at the Aumale metro station. It was the result of the creativity of the young people of the non-profit organisation SAFA and thanks STIB employees for their efforts during the pandemic.
The "Living Together" bus, specially equipped to organise activities, was made available to various partners to enable them to meet young people on the ground.