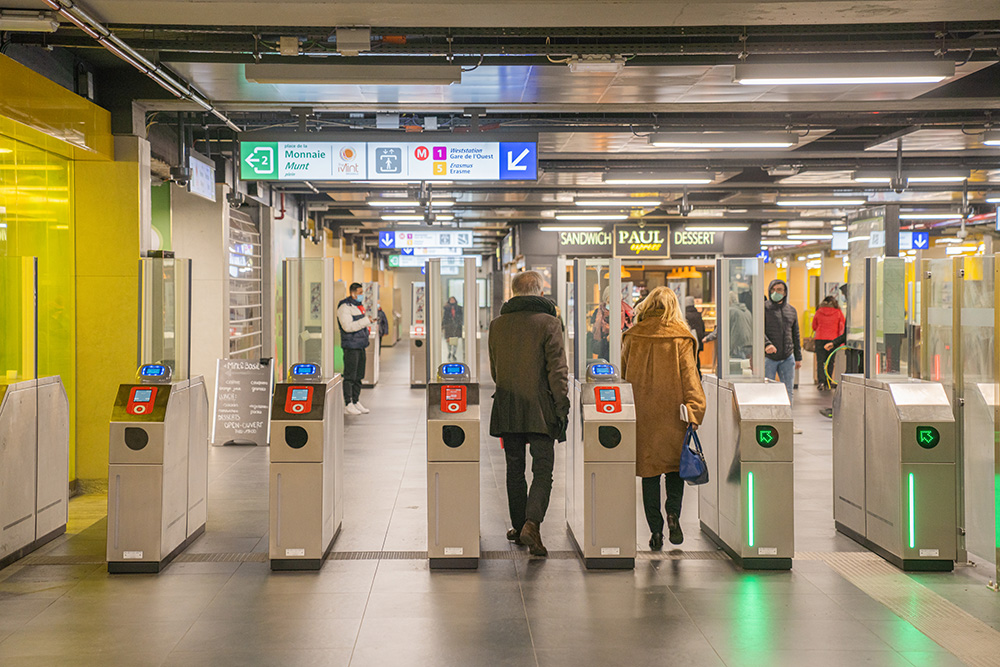 Commercial offering in stations
The health crisis has had a significant impact on commercial activity in stations, as in 2021, commercial space represented 4,129 m2 (compared to 5,493 m2 in 2019), divided into 44 stores (compared to 56 in 2020). Nevertheless, three new shops opened in De Brouckère, Porte de Namur and Merode.
The shops in the metro offer a wide range of products, including bakeries, convenience stores, juice bars and newsstands. To support the shops present in its stations and limit bankruptcies, the STIB has revised the contractual provisions so as to lighten their financial burden. Commercial activities within the stations have been sustained thanks to these measures. Their presence contributes to the feeling of security for passengers and to the pleasantness of the stations.