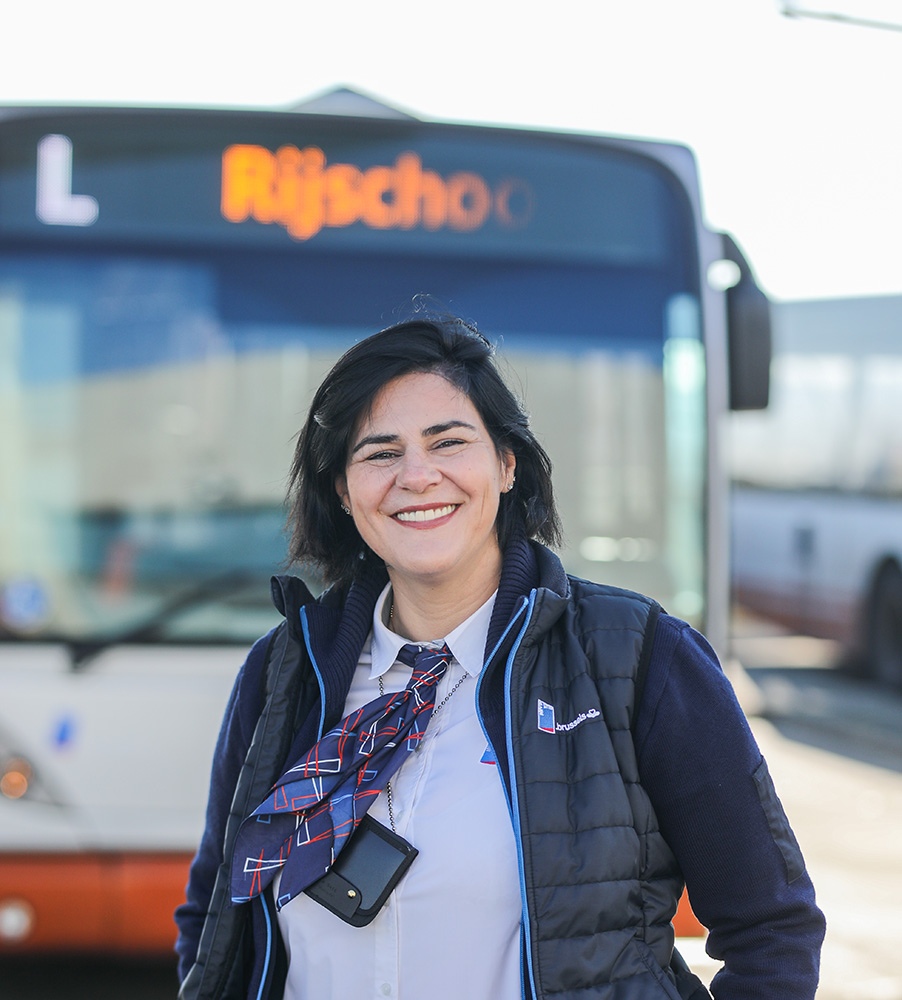 Bus: 400
Tram: 140
Metro: 60
people trained to drive
600 people trained to drive in 2021
The training centres have done a remarkable job in meeting the objectives set and, despite the health measures, have organised hundreds of thousands hours of training. It is important to understand that, from start to finish, learning to drive a bus, tram or metro is taught in-house, from theory to practice, including the simulator, breakdown services and customer contact. In total, the Metro Training Centre (MTC) and the Training Centre (Cefor) trained approximately 400 bus drivers and 140 tram drivers, as well as 60 metro drivers in 2021. The MTC also provides training to Field Support staff, who are responsible for securing the network, monitoring the infrastructure and supporting customers in the field.
In 2021, the training centres designed new driver training courses that include the specificities of the new TNG tram and M7 metro trains. They have also adapted the basic Bus training courses to make them more dynamic, deployed new digital tools and finalised the skills standardisation process for the Security teams.
The training centres are essential for training the hundreds of employees hired each year, but also for the ongoing training of STIB staff. Once again this year, they have gone above and beyond the call of duty to provide a quality service to customers.