MoveBrusselss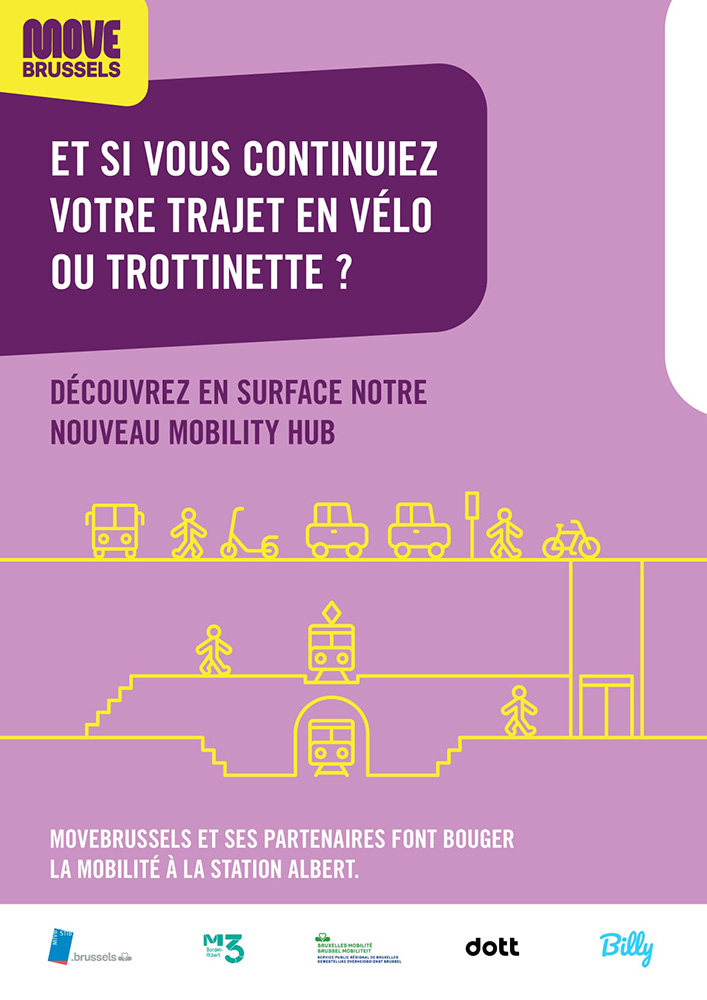 MoveBrusselss
In August 2020, STIB launched the pilot of its MaaS application MoveBrussels. In 2021, it continued to gather feedback from its users. This way, it can learn more about how they use the app and, more importantly, develop it.
New features have been introduced as well as improvements to the interface and user experience. One of the most striking features will probably be the ability to view taxi rides and their approximate price, and book rides with Taxis Verts directly in the app. STIB also entered into a new partnership with Poppy car-sharing. And it continues to refine the pilot in preparation for the app launch in the second half of 2022.
The first physical version of MaaS appeared on the STIB network in 2021. A Mobility Hub has been tested at Albert station. Users of the pre-metro station could find shared scooters and bicycles at all times to help them continue their journey.