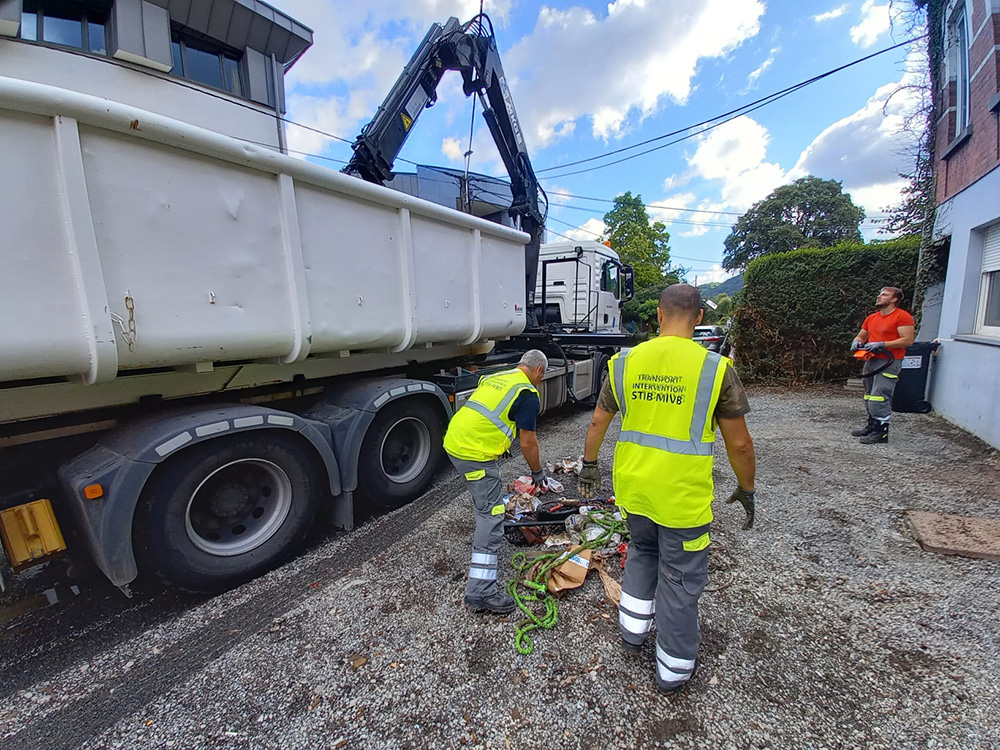 STIB supports flood victims
Summer 2021 was sadly marked by the floods that hit Belgium along with other countries. The outpouring of solidarity that followed was also remarkable. STIB also made a contribution.
At first, it was especially important to clear and clean. In addition, the Transport & Intervention department, which usually provides assistance when there are incidents on the network, travelled to a disaster area with a team and heavy equipment to help with the cleaning and transport bulky items to landfill areas.
Many people lost their means of transportation, or faced financial difficulties because of this tragedy. STIB therefore teamed up with the three other public transport operators in Belgium - De Lijn, TEC and SNCB - to offer free "solidarity" travel to flood victims.